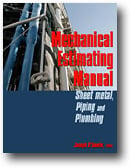 We are covering some of the basic estimating principles detailed in a manual written by Herb Wendes, " Everything You Wanted To Know About Estimating But Were Afraid To Ask." The updated and expanded version of the original manual is now published by Fairmont Press, Inc. "Mechanical Estimating Manual".
Read More
Topics: Choosing the Best HVAC Estimating Software, HVAC Etimating Software, Accurate HVAC Sheet Metal Labor Software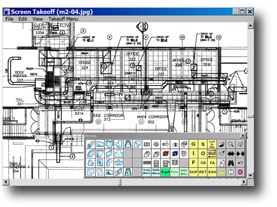 BIM -Building Information Modeling Is a computer aided process for developing building data during the construction design and building life cycle. BIM software contains elements of a building design as individual objects that include the geometry and attributes in the building design. BIM software design tools provide the ability to extract many different views of an object in a building model that may be relevant for other uses in the drawing process or downstream construction process.
Read More
Topics: BIM Software and HVAC Estimating Software, Accurate HVAC Sheet Metal Labor Software
Download Our FREE Mechanical Estimating Manual