Software For HVAC Sheet Metal and Mechanical Estimating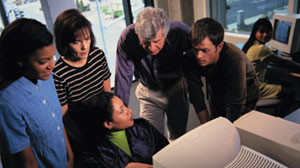 Wendes Systems, Inc. provides an innovative HVAC estimating and bid management software system that is designed to meet the demanding requirements for fast, accurate labor and material cost estimates. The HVAC Estimating software is used by contractors engaged in the commercial piping, plumbing and ductwork industry.
Wendes HVAC Estimating Software is easy to use and offers commercial and industrial contractors the ability to prepare cost estimates four to five times faster than manual methods, the software provides a rapid return on investment while streamlining workflow.
Wendes Systems is a Microsoft Developer a Network Member with a staff of innovative software engineers. We offer software for all phases of HVAC labor and cost estimating software that increases productivity, and provides a rapid return on investment. Wendes Sheet Metal Cost Estimating software includes an accurate and customizable labor database derived from extensive per piece labor studies.
Wendes Systems, Inc. has established an industry standard with estimating technology that has a direct link with Microsoft Excel, Autodesk MEP Software, CAD Detailing Software, Timberline Accounting, Job Budgeting, Job Costing, Purchasing and Inventory.
The "Wendes Sheet Metal Estimating Manual" is a valuable of HVAC Labor Cost and HVAC Sheet Metal estimating methodology used by trade schools, contractors and universities. Thousands of copies have been sold since the manual was introduced.
To learn more join us for an informative consultation on-line.