How to avoid the Top 10 Estimating Mistakes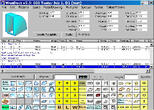 Improve Success and Reduce Risk By Avoiding The Top 10 Estimating Mistakes.
Please take a minute to share your experience with the estimating process by highlighting the link included at the bottom.
1. Understand the full scope of the entire project at hand. Take a global look at all of the specifications, conditions and engineering requirements for a project. It is a common practice to become myopic when viewing project details. Specialized conditions and overall project engineering requirements can be easy missed.
2. Avoid last minute changes in an estimate resulting from missed line items and project details. Often errors result from cutting and pasting specification line and adjusting formulas in the middle of a project. Maintain consistent labor and material formulas when bidding a project and attempt to use consistent material and assembly libraries.
3. Use outside resources such as national material pricing services and association standards to verify pricing and best industry practices.
4. Rely on a sound basis for labor or material cost. Underestimating labor and materials results in loosing money, overestimating looses the bid. Avoid appling a standard hourly labor rate across the board per employee. Understanding the composition of crews, management
resources and senior employees required for the project is important in determining accurate labor cost. Estblish a credable basis for individual labor.
5. Avoid using a straight line profit margin for all aspects of a project. Calculate a percentage of labor and percentage of materials is required for each portion of the project ,the mix will likely change with various portions of the project.
6. Choose projects that will produce the margins you need to operate your business profitably. Keeping crews busy at the expense of overall profit margin can result in unaticpated year end losses.
7. Focus the greatest level of detail and attention to areas of the project likely to contribute the greatest level of labor and material cost for the project.
8. Avoid entering labor and material cost in a spreadsheet without adjusting for individual factors such as project risk, and job scope. An algorythym that captures these variations is more accurate.
9. Look at job history in detail to determine project risk and alert you to common elements that may have contributed to profit or loss. Experience is a great teacher.
10. Evaluate all aspects of the project change factors to reflect the correct labor and material classifications as the estimate is prepared.
Please take a minute to share your experience with the estimating process by completing the survey below.
http://www.softwareadvice.com/construction/cost-estimating-software-comparison/#survey
Topics: HVAC Estimating Software, HVAC Estimating, Wendes Estimating, Accurate HVAC Estimating
Download Our FREE Mechanical Estimating Manual