Press Release

Autodesk Alliance Partners exchange engineering design data to reduce the cost of building design, speed project completion, and improve model accuracy with AutoCAD® MEP, Revit software.
Wendes Software interfaces with a wide range of CAD, MEP, Accounting and Project Management Software.
Reduce the costs of building design and whole-building energy analysis, thus increasing project profit
Speed time to project completion, minimizing time-consuming plan analysis and takeoffs
Improve model accuracy by sharing digital design data with engineering programs
Identify appropriate equipment early in the building design cycle
Boost productivity by streamlining design and improving precision of calculations
Verify designs early on, helping eliminate costly errors later
A leader in design software for HVAC, electrical, plumbing, and fire protection, Elite Software gives engineers access to AutoCAD MEP models, from HVAC duct sizing to fire protection analysis solutions. Use Elite's Ductsize program to size duct systems using equal friction or static regain methods, and its FIRE program for hydraulic calculations required by NFPA 13 (1996 edition). Through the ActiveX® API of AutoCAD MEP, Elite Software lets users pull design data from the AutoCAD MEP models inside Ductsize and FIRE.
Wendes Systems, Inc. provides engineers the ability to import engineering design data from an AutoCAD MEP model for sheet metal, piping, plumbing, and mechanical cost estimating. Wendes Software interfaces with a variety of CAD, Accounting and Project Management Software Products.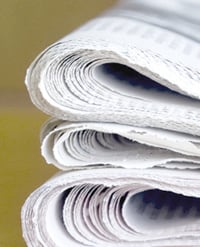 Download Our FREE Mechanical Estimating Manual