Articles, Publications and New Information
New!
New Screen Takeoff Software for HVAC Sheet Metal and Mechanical Estimating.
(click on the screens to see an enlarged view)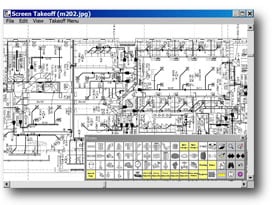 New "Wendes Screen Drawing Takeoff" provides takeoff on your computer screen without the need for paper prints. Import engineering drawing and takeoff with a comprehensive selection of Duct, Pipe, Equipment and Accessories with our On-Screen template.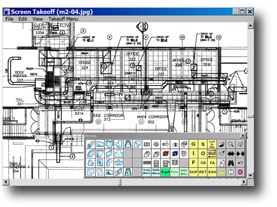 Wendes WenDuct and WenPipe Estimating Systems include a takeoff option that provides "Real Time" viewing of individual fittings and associated material, weight, shop labor, field labor and total cost for each fitting during takeoff.