Is It Time to Convert From Microsoft Excel Spreadsheets ?
Is it time to convert from Microsoft Excel even though it is producing acceptable estimating spreadsheets? Here are a few questions to ask to detrmine if it may be time for your company to consider the benefits of specialized HVAC Sheet Metal or Piping estimating software.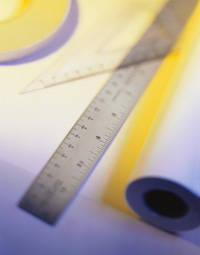 Are you dedicating too many hours training new estimators how to use your custom spreadsheets accurately and efficiently?

Are your competitors underbidding on projects because your material prices or labor hour costs are consistently too high ?

Are your competitors providing more professionial bids itemized in greater detail?

Are you having difficulty updating estimates and producing change orders with a detailed paper trail?

Are you finding it difficult to spend enough time to bid on projects and missing opportunities to grow your business?

Are your bid reports and summaries detailed sufficiently to analyze during a project?

Are you building a detailed database of labor and material cost on every project?

Wendes Estimating Consultants will help you determine if specialized HVAC Sheet Metal or Piping Estimating Software is right for you company. A sample takeoff will help you better understand what is involved in setting up an estimating software system and how difficult it will be to learn.Determine if this is the right time to convert from Microsoft Excel Spreadsheets and choose the right specialized estimating system for your company

Topics: converting your HVAC Estimating from Excel spreads, choosing the right HVAC estimating software, how to evaluate HVAC Estiamting software
Download Our FREE Mechanical Estimating Manual